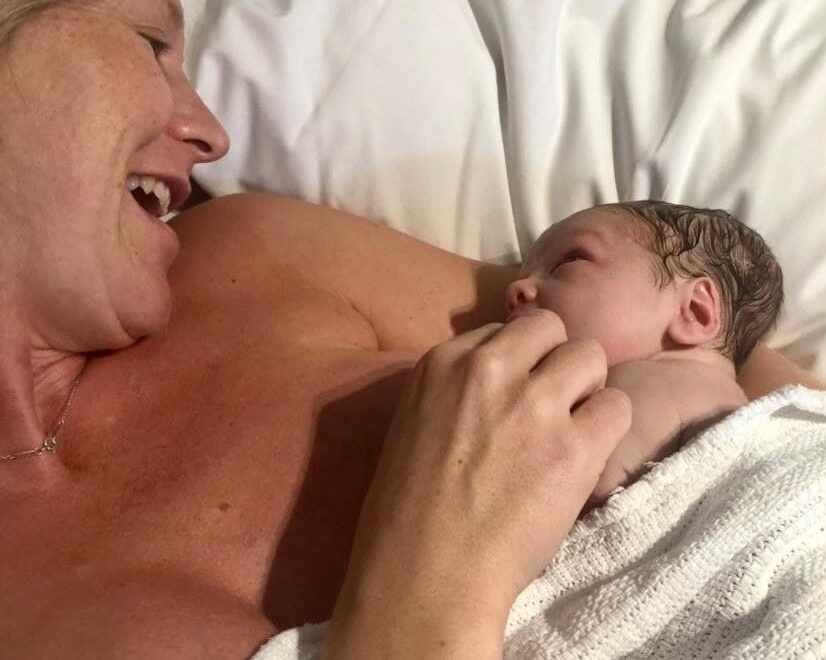 VBAC Vaginal Birth After Caesarean Section
VBAC (vaginal birth after caesarean) has traditionally been a controversial choice.
Why?
Most obstetricians, until now, have considered them too risky for both mum and baby. However (thank goodness) the tide is changing with this outdated thinking.
The old adage of 'Once a caesarean, always a caesarean' need not apply to all women who have previously undergone a c-section.
As a midwife I could not be more excited about this tidal change, with numerous P2B mums welcoming baby #2 via VBAC. I could not be more proud of them!
Tory's words "My VBAC was an incredibly healing, positive experience and allowed me to feel I had control and input into my second birth. I surrounded myself with a strong, positive birth team that helped me stay on track and focus"
Sissel words "I feel empowered , supported, strong! Incredibly grateful to have an OBGYN behind me who supports VBACs and your choices without compromising baby's and mums health"
Did you know?
Statistically, about 30% of babies born in Australia are born via a caesarean section with about half of those being repeat caesareans. Less than 17 percent of women who have previously had a caesarean go on to have a vaginal birth. The main complication for women during a VBAC is a uterine rupture. A rupture is when the scar on the uterus, from a previous caesarean, comes apart/ opens during labour. This is potentially life-threatening to both mum and baby.
A uterine rupture occurs in up to 0.7% of woman with a previous caesarean and although statistically only a small %, the risk needs to be seriously taken into consideration.
If you are considering a VBAC there are many things that are off the table. Depending on your chosen health professional these may include, but are not inclusive of:
1. There needs to be more than 2 years since your 1st caesarean section (this time frame may vary depending on your chosen health care professional).
2. Continual fetal monitoring (in most cases) is non negotiable
3. Most woman planning on a VBAC will not be offered an induction of labour.
4. Only 1 previous caesarean section
5. There are some women who genuinely don't fit the criteria for a VBAC. Unacceptable risk factors may include multiple birth, previous uterine rupture and precious classical caesarean section incision (usually from a previous premature delivery).
6. There is a pregnancy complication that prevents you having a vaginal birth, regardless of your history (for example, your baby is in the breech position or there is concern about the size or health of your baby).
7. The reason you had your previous caesarean still exists.
There are risks and benefits associated with both a VBAC and repeated C-sections.
I encourage all of my parents to ensure that they fully informed before making any decision relating to how and where they give birth.
…. and most importantly to find a health professional who is going to support you and work with you.
Sources include The Medical Journal of Australia, Caesarean Awareness Network of Australia and The Royal Women's Hospital, Victoria.