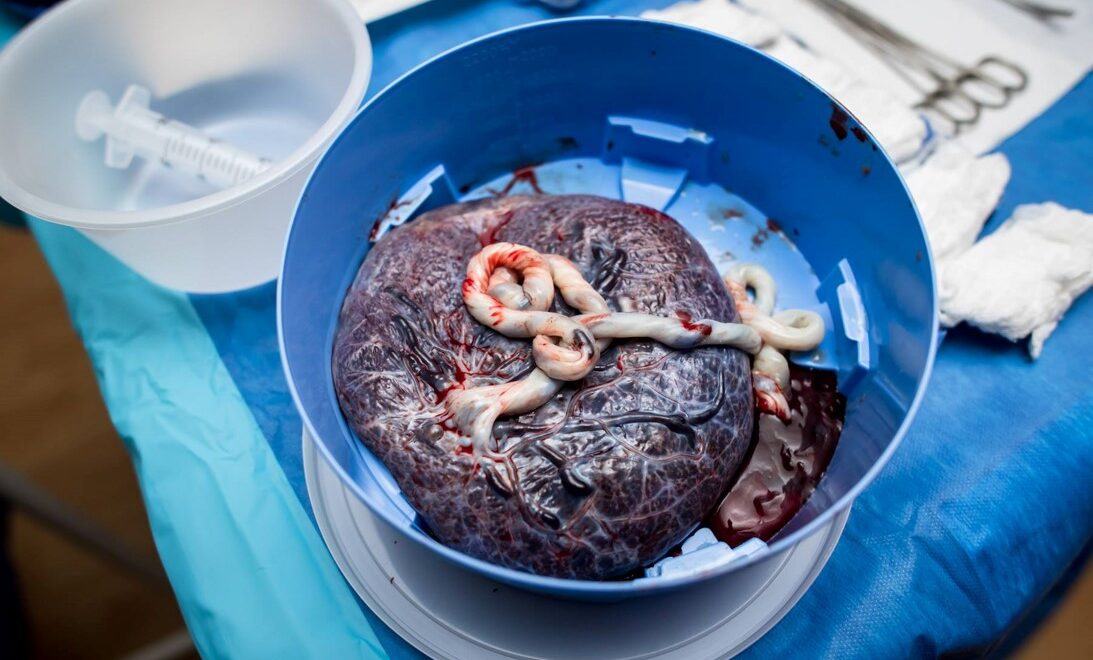 The Placenta
The placenta is an incredible and complex organ that develops from the fertilised ovum (egg) and as early as 10 weeks of pregnancy the placenta is fully formed, functioning and can be visible during an ultrasound.   It attaches to the wall of your uterus and connects to the baby through the umbilical cord.
The placenta provides oxygen and nutrients such as calcium and protein to your baby, while also taking away waste products from your baby's blood (such as carbon dioxide). The growth of your baby greatly depends on the quality and effectiveness of your placenta.  After the delivery of the baby, the placenta is then delivered which is known as the third stage of labour. 
If your placenta is in the posterior or anterior position, then you do not need to be too concerned. However, if your placenta is in the praevia position this raises some concern as it blocks the cervix.
The anterior placenta (attached to the front of the uterus) makes it harder to feel your baby as the baby's movement is cushioned by the placenta. 
The posterior placenta (attached to the back of the uterus) means that you have the advantage of feeling your baby's movements earlier and stronger.
Placenta praevia occurs when the placenta implants over the cervix, it occurs in approximately 1 in 200 pregnancies. It is usually diagnosed on routine ultrasound. Possible causes of placenta previa are twins/triplets, maternal age greater than 35yrs, previous placenta previa, previous caesarean delivery and smoking during pregnancy.
When the placenta is completely covering the cervix, it is too dangerous to deliver the baby vaginally and a caesarean section is required. If you have placenta previa an extra ultrasound scan is usually required at 32 weeks gestation to determine the severity of your placenta previa and how it will be managed in the third trimester. The main risks associated with the placenta covering the cervix is major bleeding, which can happen suddenly.
Photo credit Monet Nicole – Birth Stories