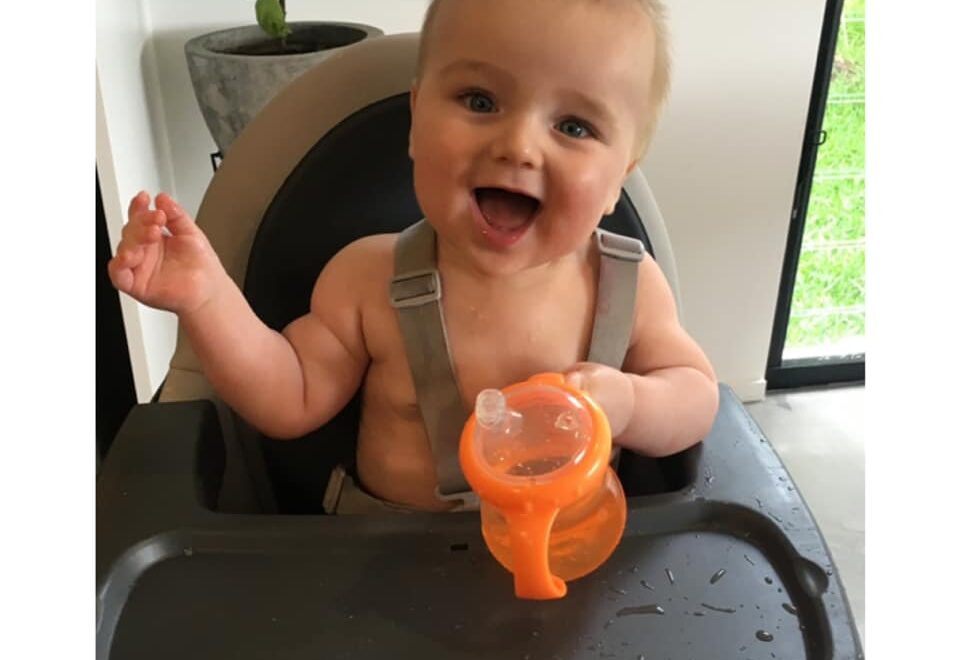 Highchairs – P2B Recommendations
P2B often gets asked about my recommendations for highchairs.
P2B view on highchairs comes from a practicability aspect rather than an 'on trend' one. A highchair is an essential piece of equipment.  I am all for buying a highchair that will last and that is practical.
A good quality highchair is one of the best investments a parent can make – much like the car seat and pram.  Your highchair needs to be durable.  It is something that is used at least 3 times a day from 4 months until well over 2 years of age.
There are thousands of different variety, styles and prices of highchairs.  I am not here to say that your idea of a highchair is wrong, this blog is all about giving you my suggestions on what you should be considering when buying one.
You may or may not agree with me and again, along with everything I post, that is OK.  It's just food for thought.
THINGS TO CONSIDER when buying a highchair
(aside from your highchair reaching all of the Australian safety standards https://www.productsafety.gov.au/products/babies-kids/kids-equipment/high-chairs )
Will the highchair grow with your baby.  What I mean by this is can your baby use it from introducing solids through until they are old enough to sit at the table.  Usually the age range to look at is a highchair suitable from 0 to 36 months. Which leads me to my next point.
The highchair should have a high back & adjustable recline of the seat. Why?  When introducing solids, it is essential that your little one is relaxed and comfortable. Having a high back and being able to recline the seat will go a long way for a positive first solids experience.  Using a highchair with a set position and/or being propped up with towels is not idea.  Your little one will struggle to try and sit upright, all whilst trying to eat food for the first time.
An adjustable height is a must. As a mum I like to keep it real. We all know how important it is to have meal with our kids, but sometimes life gets in the way.  An adjustable height means you can still maintain eye contact with your little one when eating if you are in the kitchen for example.  Having a highchair that reaches the kitchen bench height is great.  Then when sitting at the table, you can drop the height again, or when having a BBQ outside, once again you can drop the height so your little one can sit at the table with everyone else.  As a mum I also know that some meals (forgive me) can be in front of the TV.  Having a highchair that can drop to the height of the couch is great.
Wheels are also a must (non-scratch wheels if possible) – for obvious repositioning around the house. When your little ones are eating, they must have adult supervision at all times.  I know I have wheeled my little ones around in their highchair (I know – insert bad mum remark here!) while I got chores done.  Many a lunch was eaten in the laundry!
A highchair that is easy clean. One that can be easily wiped down or can be taken outside and hosed down. Along with a removable tray. Trust me, if you have not started the world of solids you may not understand this. It is important during mealtimes your little one is encouraged to feel, investigate and play with their food.   This idea is supported by a recent study which found that kids who play with their food are more likely to try new things and eat a more varied diet. It is thought that children who are comfortable getting messy at the table are less likely to develop food neophobia (or fear of tasting new things).  https://www.kidspot.com.au/parenting/child/child-behaviour/playing-with-your-food-is-actually-good-for-you/news-story/ee7362d08893bc6599bcff364c4718ee?fbclid=IwAR06ZHarC4y3cPrvoEO_OuXI8tFRedwferlGcToq7WDOD5YUzGGIuG5Kvyg
A highchair that can be folded up is a winner too. Highchairs can get in the way, they are not little and so when not in use it is very handy to be able to fold it up and pop it away – much like an iron board, just a little wider when folded.