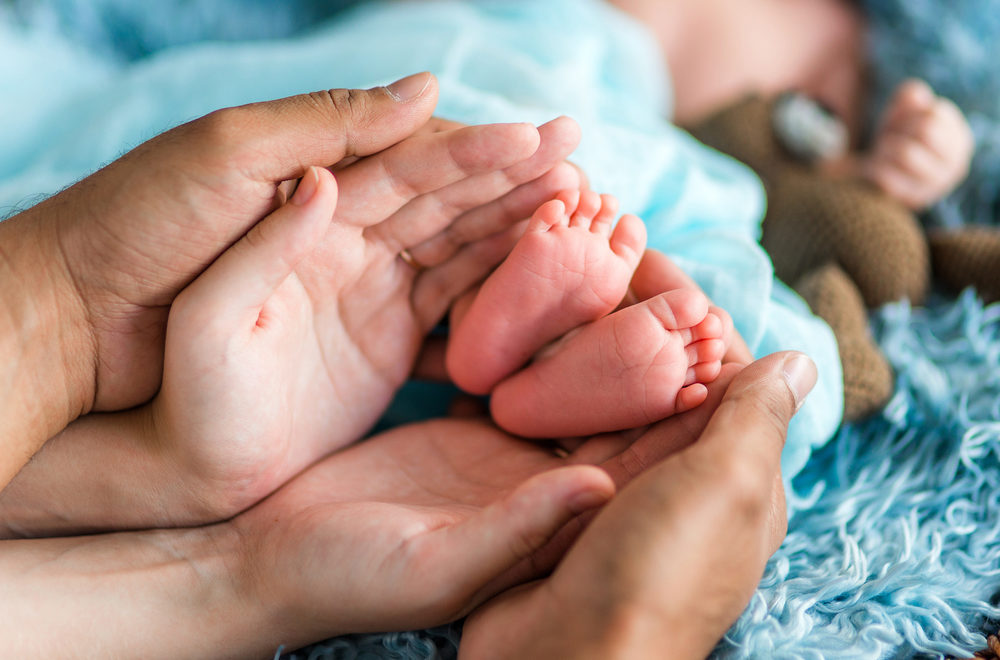 You do you!
As I go through all of my messages from holidays I have noticed a very common thread: The endless advice out there in relation to all things "baby" related. This advice has resulted in many parents feeling confused, frustrated and stressed because their baby isn't doing what the "program" or book says they should.
I feel like I need to put it out there……Every baby is different and every family is different.
Your baby hasn't read the books!
Your baby has spent 9 months hanging around in the uterus (usually upside down for the last part of it!), where is it warm and dark; they are on their own; floating naked around the uterus minding their own business; they have never been touched; they have never pooped or seen light; and all sounds are muffled.
Basically, they are just doing their thing in the only world they know.
Then all of a sudden they are born into a world where it is loud and bright; it is cold; they are asked to lie flat and on their tummy; to sleep in a cot; to learn how to suck from a breast or bottle and maybe even a dummy. They are no longer naked; there are now clothes, nappies, swaddles and baths just to name a few.
There is a lot going on in their new world!!
Ultimately you, as the parent, know your baby best. Sure you are new to it all, but remember they are too.
The great thing is – you get to learn it together.
Little people are unpredictable. There will be great days… and not so great days.
And this is ALL NORMAL.
P2B's aim is to support and arm parents with the confidence, knowledge and flexibility to enjoy their baby.
All of P2B advice, whether regarding sleep, feeding, and/or everything in-between is based on individual families and babies. Never has there been or will there be a one size fits all approach.
Even siblings need to be treated as their own person. Just because it worked with #1, doesn't mean it will work for #2.
Today I told a mum that it is ok that her little one comes into bed with her in the morning…. she asked me to clarify that she was reading my response correctly. This mum loves to bed share but not all night. Easy, we can work with that.
Today I also told a mum that is was OK to give her baby a bottle and another a dummy. I guess what I am trying to say is that there is definitely are no hard and fast rules when it comes to babies!
And this is where the books and online programs etc can add extra stress to parents. YOUR baby is not the same as your friends, sisters or mothers group baby. ….. yes, they may be the same age, but they are individuals with different needs and should be treated as such.
YOUR parenting style is also not the same as your friends, sisters or mother group and therefore you need to parent as you wish.
You are not them, nor is your baby.
For those who do not know me ….. this is a post I posted a little while ago I would like to share with you all again (apologies to those who have already read it):It does NOT matter how you birth your baby: naturally, emergency caesarean, elective caesarean, epidural, no pain relief, all the pain relief available, if you were induced or spontaneously went into labour, water birthed, home birthed, public or private care.
It does NOT matter how you feed your baby: breastfeeding or bottle feeding, expressing or a bit of everything.
It does NOT matter where your baby sleeps: in your room, in its own room, in a cot or bassinet.
It does NOT matter if you swaddle or do not swaddle, demand feed or are trying to get your baby into a routine.
It does not matter if you went to sleep school, practice CIO, contact parent, are on a strict routine or wing it, put your baby into childcare early or keep them at home until school.
What DOES matter is that you have all BIRTHED beautiful baby's and love them to bits. You all love, care for and cuddle your baby's and do what works for them AND your family.
What DOES matter is that you ask for help if and when you need it.
What DOES matter is that you parent YOUR way.
Parenting is the most amazing experience and yet, in the same breath, it can also be one of the hardest roles you may ever experience.
We should NEVER judge each other on our choices. Support each other and congratulate each other on what amazing jobs you are all doing for your beautiful baby's.
Stop putting the pressure on yourself and your baby for what you believe 'should' be happening or what they 'should' be doing.
You are ALL amazing and are doing an amazing job!
Do what works for you and your family… forget everyone else. Let them do them and you focus on doing you.
Write your own story!
And if things aren't working for you … reach out!