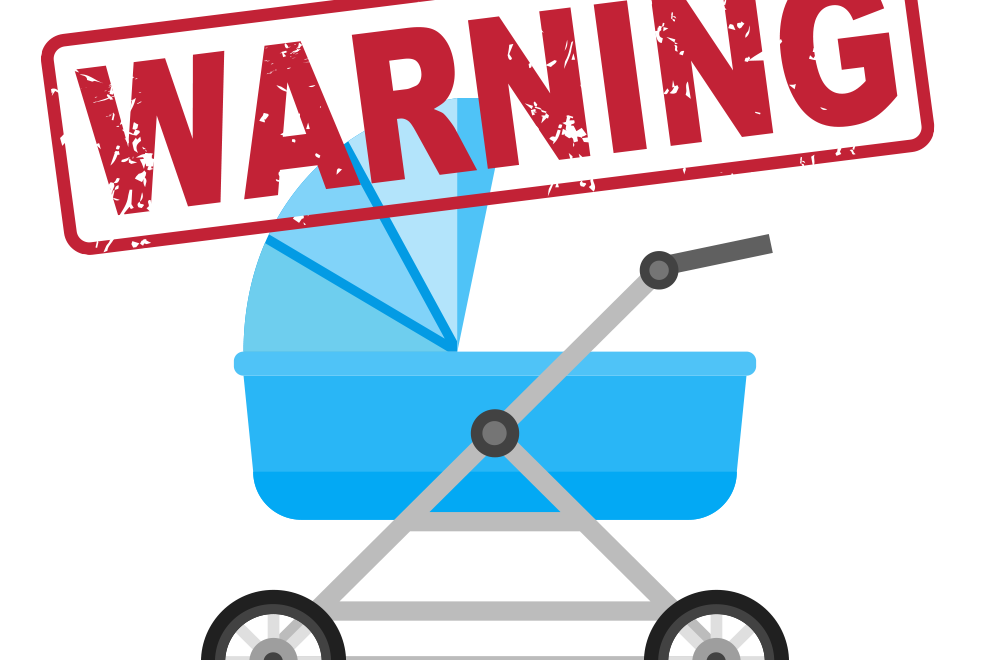 Pram Safety
ATTENTION ALL PARENTS!
Let this be an important reminder that the temperature under the canopy of an enclosed pram can be up to 15 degrees hotter than outside
CPR kids recently shared an experiment they did, that showed how covering a pram can increase the temperature inside the pram, even in mild and windy weather. Many parents expressed your interest in seeing further tests to really demonstrate the dangers of covering prams in warm weather.
CPR kids did a test with a pram, in an inside room, in 30-minute intervals. The pram was set up in its bassinet function, with a light muslin cloth covering it completely, and secured (as it was in the previous testing). There reason for doing this in a room with no air conditioning or fans was to demonstrate the importance air circulation plays, and how a lack of it really impacts the temperatures baby is exposed to inside.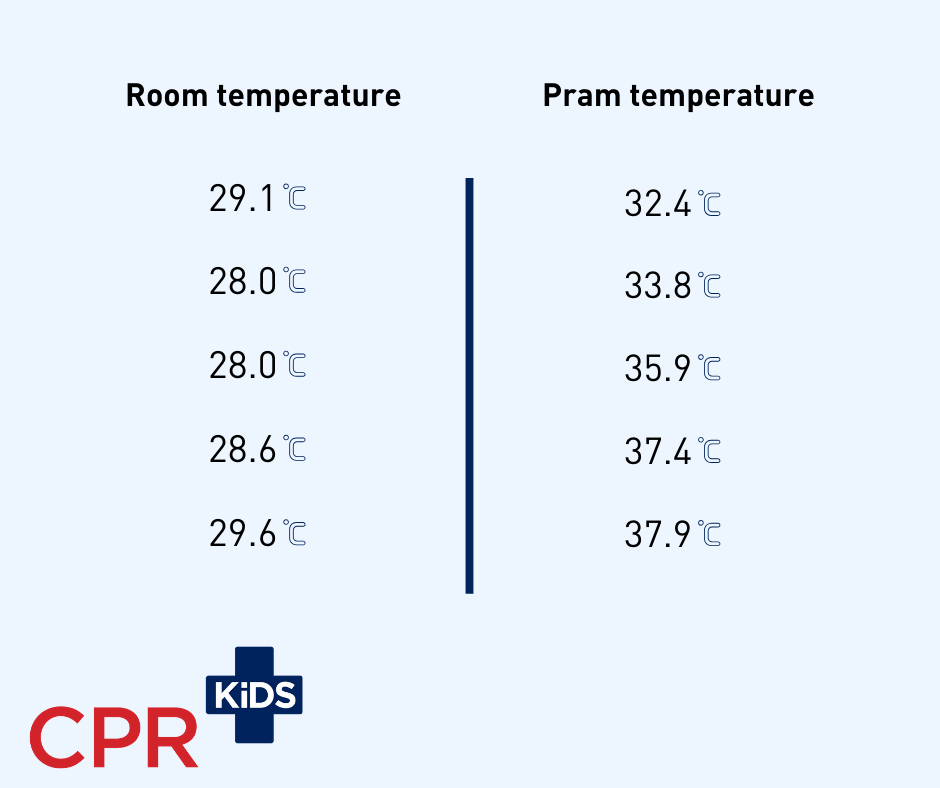 Even in a relatively mild environment, when the pram is covered you can see the steady increase in temperature, very quickly exceeding that of the air temperature surrounding the pram itself. This is a good indication not only of the importance of air circulation but the risk of covering baby indoors when they are sleeping or to shield them from others. In just an hour, an increase of almost 8 degrees can be seen – reaching a very uncomfortable and potentially dangerous temperature of 36.9 degrees, compared to a mild 28 degrees outside of the pram.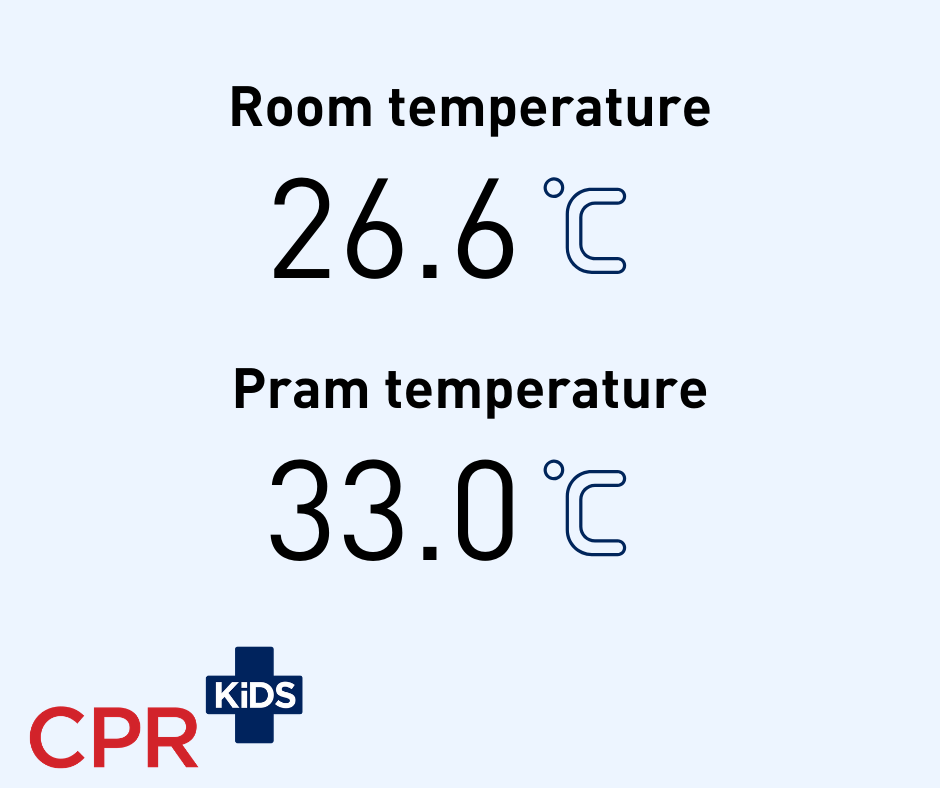 The temperature was constantly monitored to really give us an idea of consistent changes and the impact the muslin wrap had. We saw that at 11 am the next morning, on a warm day, there was still a surprising impact on the pram temperature.
Even taken in morning conditions, the impact of the lack of air circulation still has obvious effects.
So whether indoors our outdoors, covering the pram with anything that isn't specifically designed to safely do so, is dangerous. Make sure you;
Only ever use appropriate pram accessories that are made to promote air circulation – and not items that aren't made specifically for the purpose of covering prams.
Always make sure the baby has adequate airflow – this can be from an open pram that is not covered, back panels being opened if your pram allows for this, or using accessories designed for covering prams that either don't cover them entirely or use mesh to support air circulation.
Always check on the baby frequently and make sure they are visible to you.
If covering to protect baby from the Sun, keep in mind other safe ways to do this – using a baby-safe sunscreen, a hat, adequate clothing, seeking shade, avoiding going out in hot weather when possible, and ensuring baby stays hydrated.
Always remember the PRAM acronym…