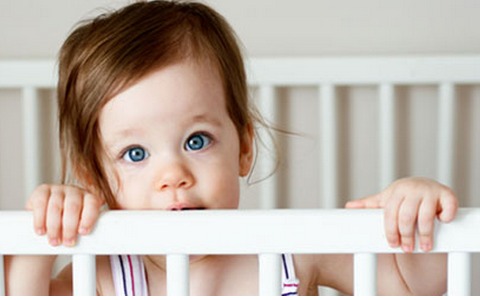 The Early Morning Wake Up – Toddlers!
---
The cause of early morning wake up in toddlers is generally one or all of the following:
Your toddler's inability to self-settle, the timing and length of your toddler's daytime sleep, their sleep environment and/or their diet.
If you are putting your toddler to sleep (aka feeding – breast or bottle, rocking in arms or in the chair, sitting in the room until they are asleep, lying with them in their bed or next to the cot until they are asleep, bouncing them to sleep on the fit ball or maybe driving them around in the car until they are asleep at night or … all the above depending on the day, then heads up – you are putting your toddler the sleep!) then when your toddler wakes in the wee hours of the morning, they will be looking for that sleep association. You need to address this if you are wanting to stop those early morning wake ups.
If your toddler is 14/15 months or older and still on 2 sleeps a day and waking up happy and ready to start the day anytime from 4am then you should be considering dropping them down to 1 sleep a day. All toddlers have different sleep needs, but they also only need a certain amount of sleep in a day. If your toddler is having 3-4 hours' sleep during the day, then they will struggle sleeping 12 hours at night. If this sounds like your toddler consider reducing their day sleep. The amount of sleep is age and toddler dependent, so you will need to work with your toddler. Try reducing it in 30-minute intervals every 4 days.
This leads me to the next point.
For some reason many parents believe that their toddler should be going to sleep at 12 midday (or later) as lunch is usually at 12 midday and then the toddler has their sleep. WRONG! Your toddlers sleep should be in the middle of THEIR day, not THE day. For a toddler who wakes at 6am and goes down at 6pm – 11am daytime sleep would be perfect. P2B recommends a double lunch in this circumstance. What does that look like? Meat & Veg pre-sleep (so dinner from the night before is a great option) and then sandwich, fruit and yoghurt on waking (that 'toddler' lunch)
A later day sleep can cause havoc on multiple levels in the world of your toddler. Cortisol is the hormone that wakes us up. When you see a burst of energy after tired signs, that's a cortisol rush. Cortisol levels are at their lowest level about 3-5 hours after we fall asleep at night and then they then rise slowly throughout the night peaking around 3-5am. It is therefore essential that you understand your toddlers own tired signs, understand their sleep windows and ensure they get the right bedtime. A toddler who has had their sleep too late is not only difficult to settle at that nightly bedtime routine but can lead to that early morning wake up.
Many parents try to adjust their toddler night time bedtime – DON'T DO IT. Your babies deepest sleep, NREM and/or restorative sleep is generally in the first half of their night. The later your baby goes to bed the less deep sleep your baby will get. Your toddler NEEDS as much of this sleep as they can get!Therefore, unfortunately the later their bed time will not change that early morning wake up. Make sure your toddler's room is sleep-friendly. Install blinds to keep the room dark – they don't need pitch black – dull is perfect. Is your toddler cold or hot? You don't need air-conditioning or heaters, just dress your toddler appropriately for the temperature. I recommend you dress them for the coldest time of the night (aka 3-4am) and when going down at night turn the fan on. When you go to bed, turn the fan off. EASY!
My last but just as important point is your toddlers' diet. Believe it or not your toddlers' diet can have a huge impact on their sleep and that dreaded morning wake up. Many toddlers' diets are naturally high in carbohydrates and very low in fat and protein. Fats and proteins are essential for growth, development and vitamin absorption AND keeping your toddlers fuller for longer. P2B recommends that your toddlers' diet is the rule of 3's – 1/3 Fats, 1/3 Carbohydrates and 1/3 proteins. Try and avoid fruit (including dried fruit) after lunch due to the sugar content.
A great desert before bed is P2B hulk icecream: frozen avocado, frozen banana and peanut butter (same parts of each). It makes ice-cream! Or a banana chia pudding made on coconut cream. Both are full of fat & protein and on a side note banana contains natural tryptophan. Tryptophan is needed for the body to produce serotonin. Serotonin is used to make melatonin, a hormone that helps to control your sleep and wake cycles. Other high tryptophan foods include nuts, seeds, tofu, cheese, red meat, chicken, turkey, fish, oats, beans, lentils, and eggs. Jump on line and join P2B Little Foodies Facebook community for more food inspiration.
https://www.facebook.com/groups/185171325468925/
* The information contained in this website is for general information purposes only. The information is provided by Parents2b and while we endeavour to keep the information up to date and correct, we make no representations or warranties of any kind, express or implied, about the completeness, accuracy, reliability, suitability or availability with respect to the website or the information, products, services, or related graphics contained on the website for any purpose. Any reliance you place on such information is therefore strictly at your own risk.