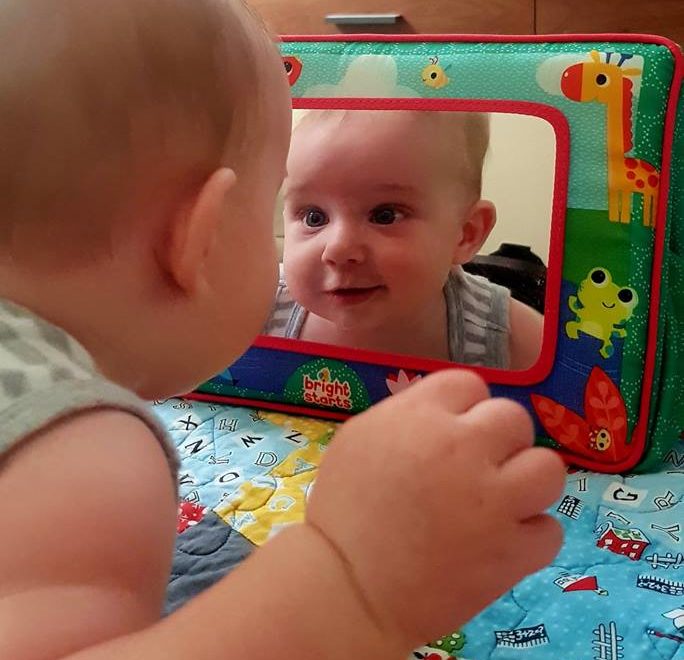 Tummy Time
Tummy time is so important for your baby. Tummy time strengthens your baby's head, neck and shoulder muscles and builds their upper body strength so they are able to sit up, crawl and walk!
Tummy time should be initiated as part of your baby's play routine from hospital discharge.
P2B always asks the question… can your baby lie on their tummy in the uterus? This is not a trick question. The answer is obviously no … so tummy time is initially foreign to your baby. The more they do it the better and stronger they will become. Don't stop doing it because they "don't like It!".
Start off slowly. P2B recommends 1 minute 3 times a day for how many weeks of age they are!
Keep tummy time interesting and fun. Tummy time should always be on a flat surface (on parents chest isn't tummy time). Lie down in front of your baby and sing and talk to them – they love to seeing and interacting with their parents. Place toys in front of them, a book or use a non breakable mirror- they love seeing the "other" baby. Change it up – inside, outside and on different surfaces.
* The information contained in this website is for general information purposes only. The information is provided by Parents2b and while we endeavour to keep the information up to date and correct, we make no representations or warranties of any kind, express or implied, about the completeness, accuracy, reliability, suitability or availability with respect to the website or the information, products, services, or related graphics contained on the website for any purpose. Any reliance you place on such information is therefore strictly at your own risk.