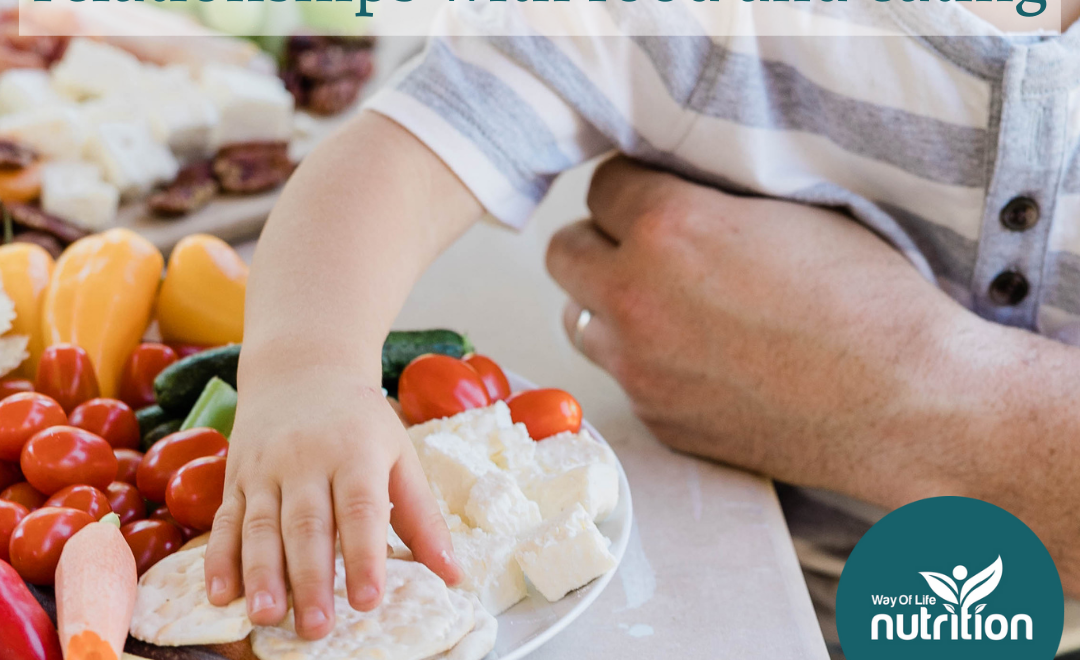 Encouraging Positive Relationships With Food & Eating!
Helping our children develop a positive relationship with food and their body is one of the most important roles we can have as parents and caregivers. We aim to set a good example to our children by cooking healthy food but the way we talk about our bodies and food can leave a lasting impression on our little ones. In today's world of technology, we want our voice to be stronger than any other they may come across, such as on social media, friends and in magazines.
If our children hear us talking about dieting, wanting to lose weight or dissatisfaction with our bodies, they are more likely to grow up with the same self-belief. We may be subjecting them to the idea that our bodies are only as good as what they look like. If our children see us punishing ourselves by following a 'diet', we may be placing them in a position as teenagers and adults of developing an unhealthy relationship with food and possibly developing disordered eating patterns or an eating disorder. If you are making healthier food choices for weight management, it is important to refer to eating more healthy foods to fuel your body or to nourish your body instead of wanting to lose weight.
When it comes to our language around food and our bodies, the below are some examples of words and phrases we should avoid using in front of our children:
In reference to our body: big, fat, overweight, thin, skinny
In reference to food: diet/dieting, clean eating, cheat meals, naughty foods, good food, bad food
Instead, we want to change this thinking and language to what our bodies can do for us and how healthy foods fuel our bodies. So instead of the phrases above, try using the following:
In reference to our body: talk about the way your body helps you to move, or how your body may be helping you to grow a baby or how it helps you to play with your children. Model healthy acceptance of bodies at all shapes and sizes (we are all born differently after all).
In reference to food: talk about foods as everyday foods (such as fruit and vegetables), or sometimes foods, or talk about how a food can nourish our body.
The most important lesson that we can teach our children is to live a life of balance. Eating a variety of foods every day, with the inclusion of sometimes foods, including regular movement each day as well as providing it with plenty of rest. 
Written by Madelin Jeffs APD
Paediatric Dietitian for Way of Life Nutritionwww.wayoflifenutrition.com.au