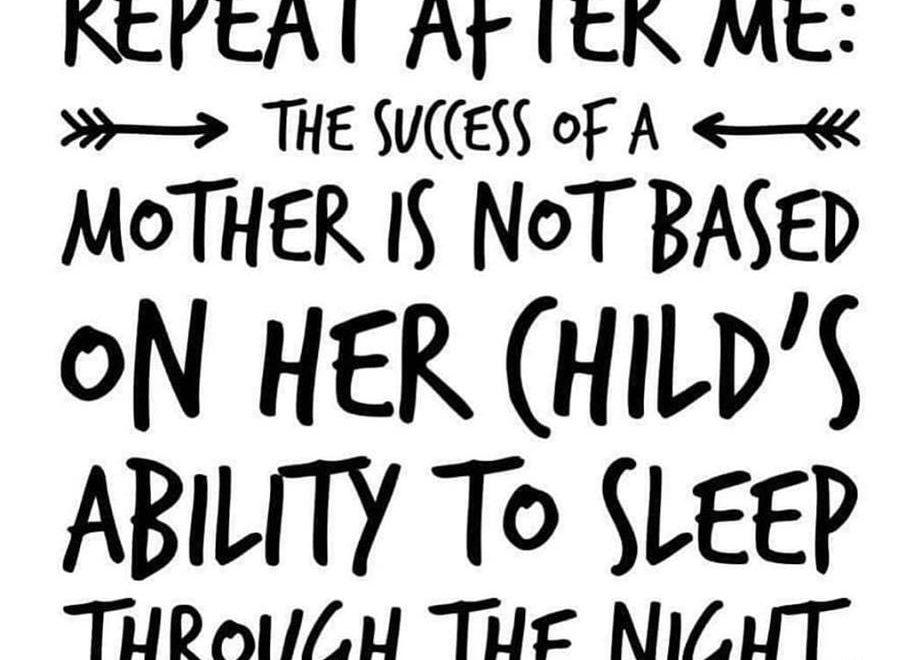 Parenthood: The Simple Truth!
PLEASE don't get me wrong … having and bringing home a baby is the most exciting time of your life. You will never realise how much you can love something until you hold your baby in your arms (admittedly it may not be immediate as some babies, like my first, wasn't how I had pictured with his flaming red hair lol!). But I truly believe that it takes a village to raise a baby and yet today it seems like many parents are doing it solo.
Some parents can navigate parenthood without skipping a beat. Others not so!
So I am going to put myself out there – and normalise parenthood a little for those in the 'not so' pile. You may or may not agree with me .. and so be it. Everyone's experience of parenthood is obviously very VERY different.
During the week I visited a gorgeous mum and her 15 week old daughter for a sleep consult. After a long chat with mum she really opened up to what the past 15 weeks of bringing her baby home has felt like. Not only had she given birth, but she had issues breastfeeding (which is not uncommon), her daughter had issues gaining weight (also not uncommon), her breastfeeding issues lead her to using a nipple shield that is still in play (again not uncommon), her daughter was diagnosed and medicated for reflux (once again not uncommon), she is the first of her friends to have a baby (again not uncommon) and she has resorted to feeding her baby to sleep as she didn't know how else to get her to sleep (not uncommon).
Let's just be honest: without all those 'extra's' thrown in – bringing a new baby home can be exhausting. Full stop.
This conversation and/or scenario is one I come across on a daily basis; with both mum and dad's alike. Just a few weeks ago I had a dad ask me why people aren't honest as to how hard it can be bringing a baby home? His question came from the heart, purely from their struggles in the first few weeks. He loves his daughter beyond words but the transition to parenthood has not been as he had expected, far from it in fact. I had no answer for him.
Maybe I might be just a little too honest and maybe to some I may seem a little negative. Maybe you have never felt like this since bringing your baby home. BUT I want those parents who may resinate with ANY of the following to know that they are not alone with their feelings.
Parenthood – the truth (for some!)
Parenthood can be hard – if I am being honest, sometimes it can actually really sux!
Birth is birth. The word "natural" should be banned when talking about birth. Who cares – a baby is a baby no matter how it come into this world.
It's ok to question your feelings about your birth, it's a lot to take in and is something you have never experienced before.
Stretch marks, stretched skin, saggy boobs …. Don't hate them. Give yourself time and embrace the changes. Your body has given you the most incredible gift of all time – that gorgeous baby you have in your arms.
It's OK to ask for help.
Sleep deprivation is a form of torture and those who say they cope without sleep are lying (or in my opinion is totally insane!).
Keep it simple: babies don't need all that shit at the baby store. And OMG – there is a lot of shit out there!
Eating shitty food and takeout is sometimes the only option and cereal for dinner is nutritionally perfect.
It is normal to crave your old life and even wonder if you will ever get your life, any kind/part there of your old life back!
Formula doesn't fix everything.
Why is it that every health professional on this planet has a completely different opinion? Is it not confusing enough????
You question most days if it just you and if your baby the only one 'like' this. Maybe you have broken your baby because everyone else seems to have their shit together. Don't worry …. they are probably just hiding it better than you feel you are!
Sometimes you get so angry and frustrated and out of control – you just want to walk away. I threatened to throw mine in the wheelie bin 16 years ago! I didn't but I was close… VERY close! True story. I loved him more than life itself … but bloody hell, enough already!
Parenthood can just be overwhelming at times … nothing else really needs to be said!
You can feel very lonely and isolated sitting at home. And yes, there are many support networks out there but sometimes trying to get out of the house can feel almost impossible.
You feel like, because you are not 'working' you should do 'everything': not only for the baby but the household too.
Everyone feels like your life is an open book now that you are a parent and that you welcome any comments on your parenting. Oh … and while they are there they will give advice, on everything, even though you never asked for it. Everyone else is an expert – even those without children.
It doesn't matter if your baby is healthy: people will say they are too little, too big, you overfed them, you need to feed them more. It's endless.
Parenthood is like a rollercoaster: One day can be the highest of the high – you have everything under control and then the next day you are in the foetal position and sobbing uncontrollably. Repeat .
Don't get on the "compare" bandwagon. It hard as those wagons are everywhere: Facebook, Instagram, Google! You can't get away from it. Worry about yourself and your baby. Forget the rest. This however is easier said than done!
All new parents need support … Help me help normalise parenthood!!! The next parent you talk to ask them how they are and be honest to how you are! Ring a new mum or dad today and ask if they are OK. Better still, drop in with some lunch or dinner …. Or even drop in just to say hi, give a hug and do a load of laundry.
Support each other. Sometimes just someone who can listen is all someone needs. It's not a competition.
A simple gesture isn't hard and yet it can make such a huge impact on a parent, who may, on that day be struggling more than they would like to admit.
Let's all honest with each other and support each other ………. It does get better and will get better. I promise