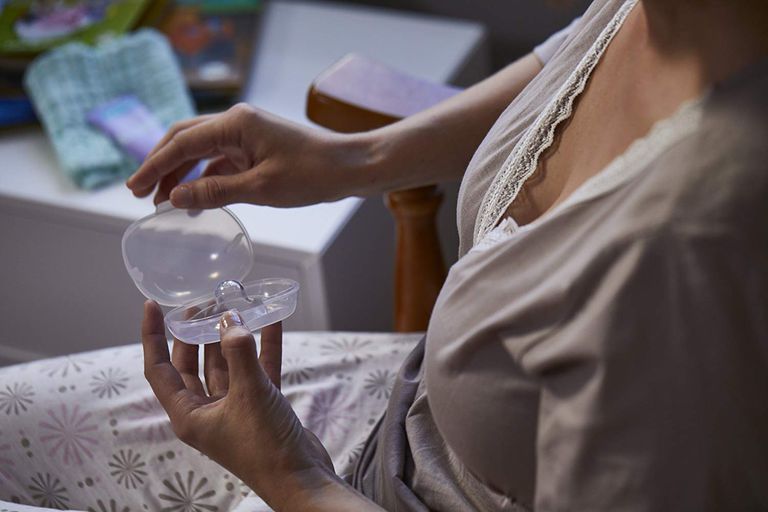 Nipple Shields
I go to many homes postnatally and find mum's using nipple shields.
Nipple shields maybe a temporary solution for sore & crack nipples BUT they only mask the underlying issue: incorrect/poor attachment.
We need to investigate why there is pain, why there is nipple damage and why the baby is not correctly latching to the breast. Mum's should never ignore their own instincts. Even if the attachment 'looks' good by the midwives …. this is irrelevant if mum feels pain on feeding.
When using nipple shields feeds may take a little longer than they would without them, as the nipple shield will still slow the flow to some extent. If the baby's attachment is still poor, then their milk intake may also be reduced. Using nipple shields will also affect your milk supply.
To assist with breastfeeding have as much skin-to-skin contact between you and your baby as possible when breastfeeding; before a feed hold your baby in between your breasts (skin on skin) and allow your baby to use his/her instincts to find your breasts; express a few drops of your breastmilk onto your nipple just before a breastfeed.
If you are currently using nipple shields you need to contact your child health nurse, midwife, lactation consultant, ABA or parents 2 B for assistance with your feeding.
* The information contained in this website is for general information purposes only. The information is provided by Parents2b and while we endeavour to keep the information up to date and correct, we make no representations or warranties of any kind, express or implied, about the completeness, accuracy, reliability, suitability or availability with respect to the website or the information, products, services, or related graphics contained on the website for any purpose. Any reliance you place on such information is therefore strictly at your own risk.