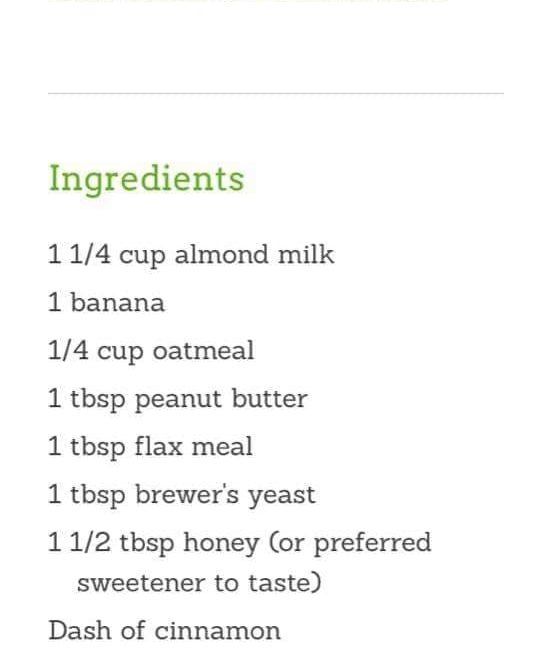 Naturally increasing your breastmilk supply
Ensuring your attachment to the breast is correct
Using the Thompson Method for feeding
Strict 3 hourly feeds
Expressing 20 minutes after each feed to stimulate the breasts (nights included as this is when your hormones / prolactin are most receptive)
Lactation smoothie (see recipe below – not keen on the biscuits as expensive and some have loads of sugar)
Fenugreek, starting with an initial loading dose followed by tablets 3 times a day. Fenugreek has minimal side effects to mum (except more milk may be produced):

some people may have some gut irritability (diarrhea) on the loading dose and/or others may start to notice their sweat may smell sweet like maple syrup. Most of the time the baby is unaffected.

Please discuss any medication with your chosen health professional. Fenugreek can contraindicate other medications. Doses less than 3500g per day have been reported to produce no effect in many woman.
* The information contained in this website is for general information purposes only. The information is provided by Parents2b and while we endeavour to keep the information up to date and correct, we make no representations or warranties of any kind, express or implied, about the completeness, accuracy, reliability, suitability or availability with respect to the website or the information, products, services, or related graphics contained on the website for any purpose. Any reliance you place on such information is therefore strictly at your own risk.