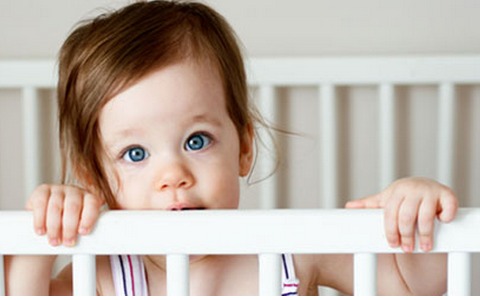 Transitioning from cot to a bed!
A very common scenario:
Have a 15 month – 2-year-old
Are pregnant with baby # 2
Want to use the cot for the new baby so have transitioned toddler to a bed
A once sleeping toddler – no longer sleeps
Sound familiar anyone?
What's the answer?
Most children transition from a cot to a bed between the ages of 15 months to 3.5 years.
Transitioning to a cot is a big milestone at any age.
There is the occasional toddler who, at 15 months of age can very successfully transition to a bed and not skip a beat. It is possible to transition this early however, under 2 years of age most toddlers are generally not emotionally or developmentally ready to sleep in a bed.
Signs your toddler is ready to transition include;
1. Climbing out of the cot
2. Asking to sleep in a bed without prompting
Issues to consider;
A bed offers new found freedom to your toddler. Access to not only their room and its contents but also (unless there is a gate at the door, or the door is shut) access to the entire house.
Possible hazards to consider include: open windows, stairs, hazards from climbing on furniture and non-fixed items including the furniture itself, access to the change table and wipes, creams, lotions and potions, curtain/blind cords, electrical points, ensuites with taps/toilets and if access to other parts of the house, poisons etc.
You also need you remove any temptations from your toddlers rooms ie: toys and books. Lying in bed vs playing … a toddler will always play!
If the above scenario is familiar and/or you are considering transitioning your toddler under 2 years into a bed …. it is definitely worth considering keeping your toddler in the cot and purchasing either a bassinet or second cot for the new addition.
Don't rush the process. Sleep is important – for everyone!
How to transition?
I'm a little different to others and I say just go for it. Commit and don't look back.
Tell your toddler that on 'certain day' they are going into a big bed. Get them involved – let them help chose the bed, the pillow and covers. Let them 'help' make the bed and set it up. Dismantle the cot.
It is essential to keep the bedtime routine the same. Dinner, bath, books and bed. Be warned – NEVER negotiate with a toddler. It may not happen the first few nights, but it will happen. They will ask for a drink, toilet break, an extra book, for you to lie in bed with them. Any excuse for you to stay with them or for them to get out of that bed.
You know your toddler well enough. If you think they will need some support, then sit in a chair next to the bed. NEVER lie in the bed with your toddler. It is much harder to move a body out of a bed than it is to move a chair out of the room.
Being in the room is to reassure them that you are still there and supporting them through this transition, BUT they can go to sleep on their own and in their bed!
As they become more confident in the bed then move the chair out of the room – depending on your toddler: either slowly each night or just take it out.
If you think your toddler is OK without you in there then leave them to it.
If they get out, walk them back to their bed. It is important that they walk themselves back – you don't pick them up. This enables their ability to get back into bed themselves. You may find that you will be walking them back to their beds 1,2 …7 … 20 times. Don't get angry or frustrated – this is normal and expected behaviour. Your consistency of returning them back to their room helps them understand what the expectation is.
The same rules that apply on going down apply at night. This is a tough one. They are sneaky and can crawl into your bed without you knowing it. You may think that it's OK .. but that sneak in will happen earlier and earlier and earlier and you may find you are then bed sharing with a toddler.
Please contact P2B for more assistance if you are struggling with transitioning your toddler
* The information contained in this website is for general information purposes only. The information is provided by Parents2b and while we endeavour to keep the information up to date and correct, we make no representations or warranties of any kind, express or implied, about the completeness, accuracy, reliability, suitability or availability with respect to the website or the information, products, services, or related graphics contained on the website for any purpose. Any reliance you place on such information is therefore strictly at your own risk.