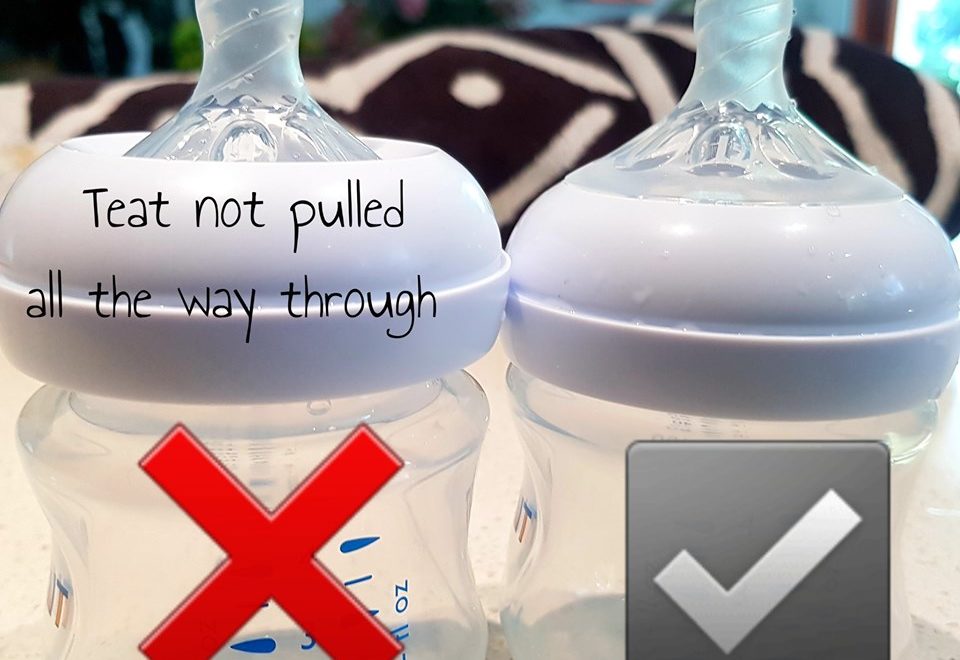 Avent Natural teats
This is something P2B is seeing a lot (in fact 4 times over the past fortnight) ….
Parents are not using their bottles correctly.
Please make sure you pull the teat through until its lower rim is even with the screw ring. See photo.
For optimal performance, massage and pinch the valve/teat a few times pre feed.
Hope that helps!