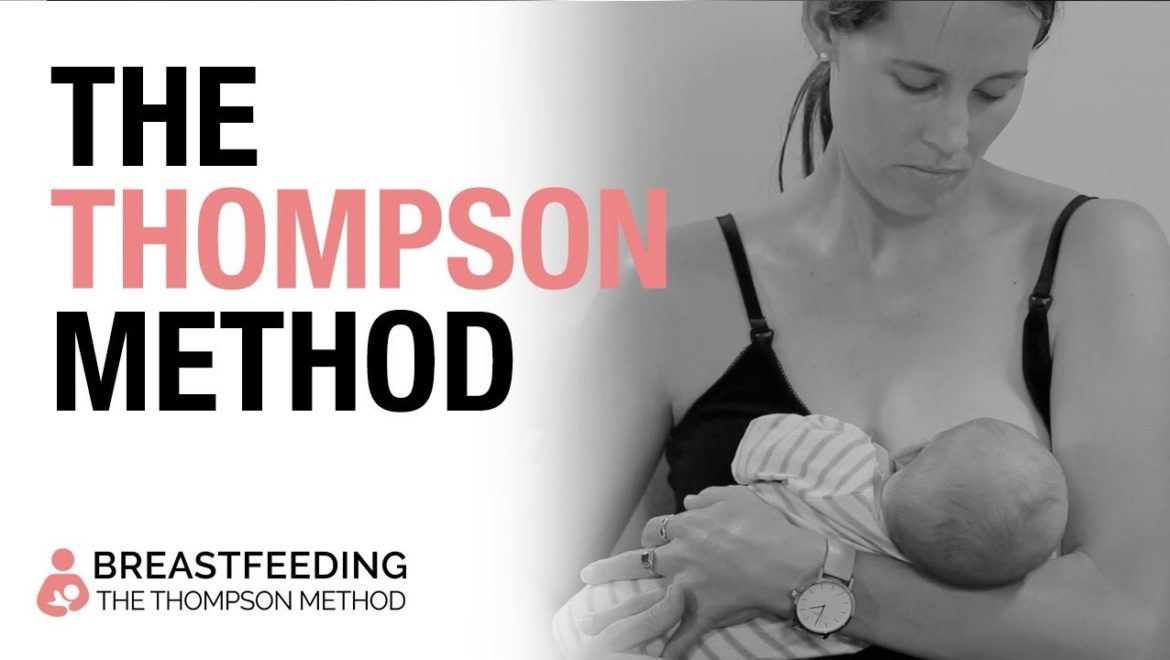 The Thompson Method
P2B recommends the Thompson Method to many of my breastfeeding mum's. The rest and digest is believed to reduce reflux and colic symptoms.
Cradle baby: comfortably in your arm, elbows relaxed by your side
First breast: roll baby onto the side to face your breast
Align baby: baby's lips to mother's nipple
Baby self‐locates: tongue protrudes; mouth opens to a natural width, draws in nipple and breast tissue
Face to breast symmetry (4‐points): nose, chin and both cheeks contact the breast with no gaps
Fine tune nose and chin points: move baby slightly left or right to fine tune the nose and chin contact
Fine tune both cheek points: adjust baby's body slightly over or under to ensure both cheeks contact the breast
Stimulate hormones for milk flow: observe short intermittent stop‐start rhythm.
Swallow reflex: observe change to a long, deep rhythmical draw; baby will swallow as milk flows
Milk satisfaction: baby continues gentle nurturing (sucking) until stomach is full
Emotional satisfaction: vacuum gradually releases, baby will come off when emotionally satisfied
Rest and digest: as baby rests on her / his back, supported on your lap, arms and upper body stretches intermittently, the diaphragm lifts, air (wind) rises naturally
Nappy change: preferably during this rest and digest time, after the first breast
Second breast: patiently wait to observe baby's cues requesting second breast
Cues: crawling‐walking reflex, smelling, touching, tasting, tongue protrudes, calling, crying
Begin second breast: repeat the same process until satisfied
Hold baby upright: nurtures and assists milk digestion until baby settles

For further information and instruction about how to breastfeed your baby, please watch this

https://www.youtube.com/watch?v=kZuSAzivTB4&feature=youtu.be&fbclid=IwAR0mc17GgKp5BSIq15ohiuNvkGOa8Gm9hu2SCTh8rhW-ysufVYSlyVBBoLI

* The information contained in this website is for general information purposes only. The information is provided by Parents2b and while we endeavour to keep the information up to date and correct, we make no representations or warranties of any kind, express or implied, about the completeness, accuracy, reliability, suitability or availability with respect to the website or the information, products, services, or related graphics contained on the website for any purpose. Any reliance you place on such information is therefore strictly at your own risk.